HYE Energy Wind Turbine 1.5 KW 48 Volt by HYE Energy
SM-1500 Wind Turbine Features:
5 blade designed for low wind area, light breeze start up
Amazingly quiet operation with minimal vibration
Electromagnetic braking and blade aerodynamic braking
Superior power output performance
Extreme weather resistance
Extreme wind resistance
Anti-rust & anti-corrosion
Light weight, easy installation
Unique tail vane design
Custom color option
20 years designed lifetime, maintenance-free
SKF bearing
Standard 5 years warranty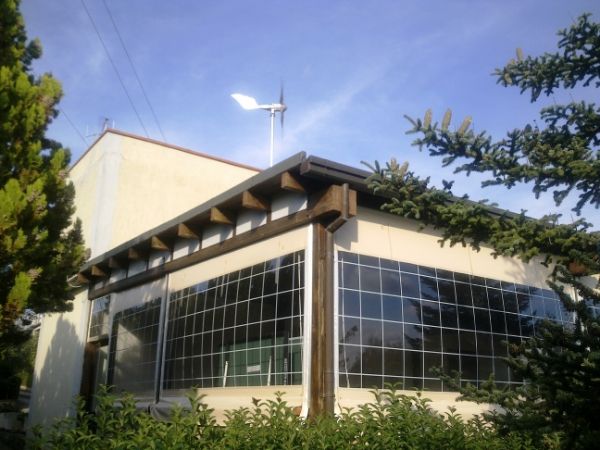 Model
HY-1500 Rated Output 1500W Peak Output 1800W
Rated Voltage off-grid: DC48/110V On-grid: DC120/180V
Start-up Speed 2 m/s or 4.5mph (turbine begins to spin) Cut-in Speed 2.5m/s or 5.6mph Turbine begins to generate usable power
Rated Wind speed 12m/s or 26.8mph
Working Temp. range from -40°C to 60°C
Survival Max. wind 50m/s or 110mph
Over-speed control Electromagnetic & blade aerodynamic braking
Number of Blades 5
Rotor Diameter 2.05m
Swept Area3.3m²
Blade Material Nylon fiberglass reinforced composite
Generator Type Brushless 3-phase PMA with high performance Neodymium Magnets
Tower-top Weight 35kg
Tower Type self-supporting, guyed, tilt-up tower or rooftop mounting etc.
Controller Type PWM Applications wind solar hybrid power system, grid-tied system etc. Product Life 20 years Warranty (years) 5 years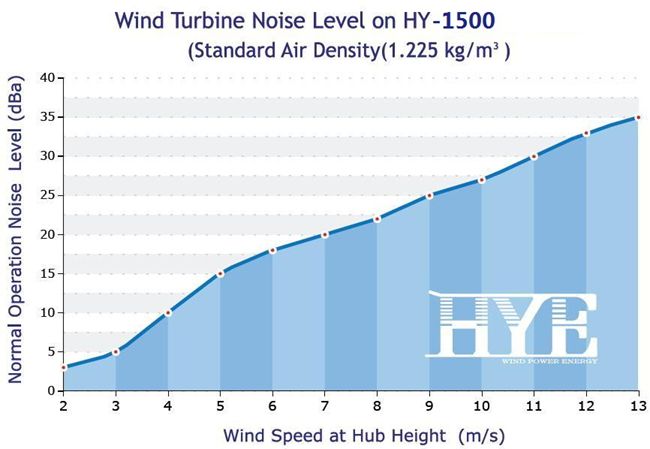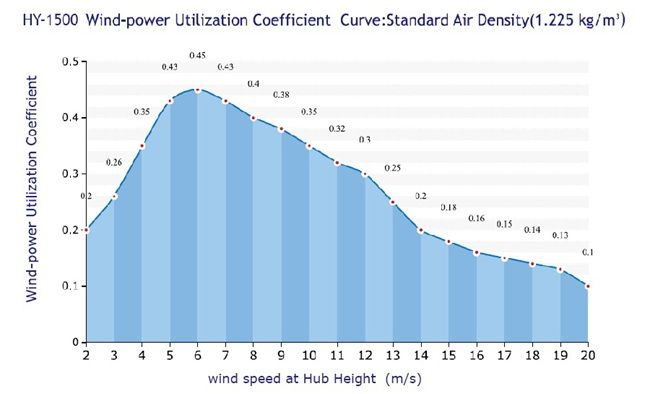 Years on Market 1 year Certificate CE, RoHS, ISO9001:2008, ISO14001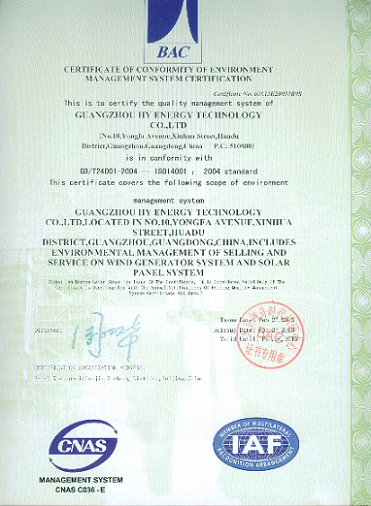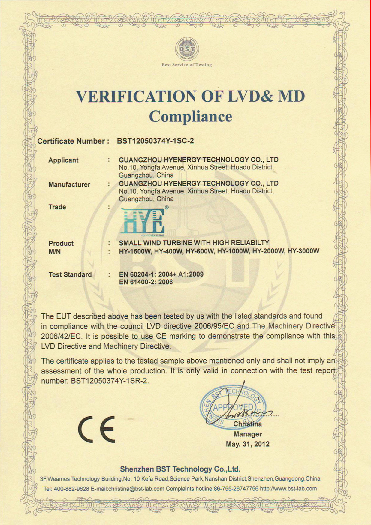 weight 100 lbs